Introduction page of my Travel Diary
An introduction page of an extended travel diary posted on social media over the past 2 years from different locations about a variety of subjects
Introduction page of my Travel Diary
I decided to start a new format for documenting my travels. Since there are not so many allowable characters on social media, here will be the format to write more on each subject I posted about there.
Because I was traveling for 2 years full-time now, I've been to a lot of places. I was mostly consistent posting something on Twitter from almost every place I've been to. So, Twitter posts are sort of bread crumbs for me to reconstruct my travel path!:)
The only thing I can't figure out is how to maintain the sequence of the pages. So, page 1 will start posts from August 11, 2023, going back to posts from 2021. I guess I will number pages from 2022 something like page 40-80. And pages from 2021 will be pages 120+.
But how should I number my future posts? Page minus 1, page minus 2, etc.?:) I don't think Google is ready for this kind of numbering.:)
I think I will have to set up 2 different Travel Diary pages. One will be my past pages, and another set—my current travel diary. And I will name this page as Introduction Page.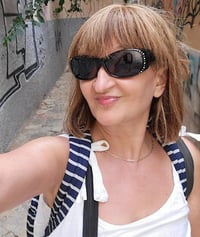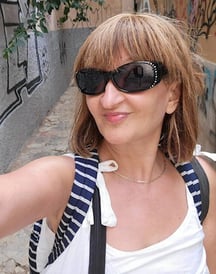 Hello, I am Tatiana—an architecture addict fascinated with beautiful old buildings and discovering the gems of Europe. Check out my in-depth travel tips and reviews of the best European destinations and city breaks. Let's connect on social media!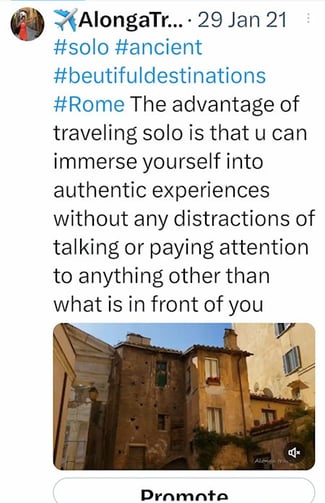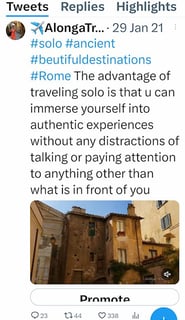 Musings about Solo Travel
The advantage of traveling solo is that u can immerse yourself into authentic experiences without any distractions of talking or paying attention to anything other than what is in front of you. It's very stimulating; keeps you in a sate of high sensory stimulus, elevation & excitement all the time!:)
Now, of course it's better to travel with a GREAT travel companion. But if you don't have this great companion, then don't be afraid to travel alone--
there are many great reasons why traveling solo is better than traveling with the wrong partner! Read about all of them in my other post.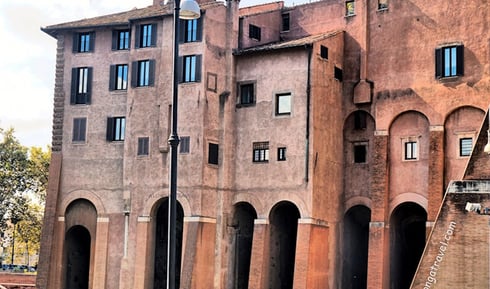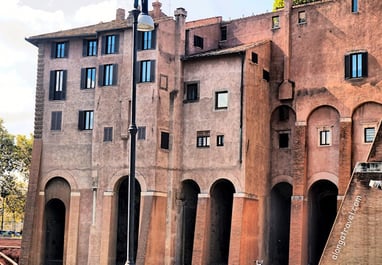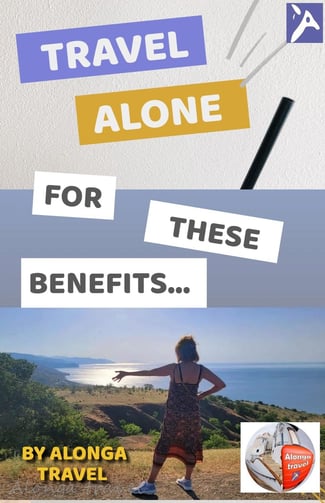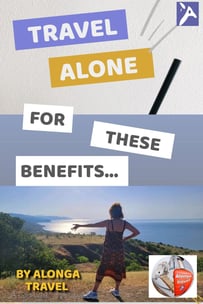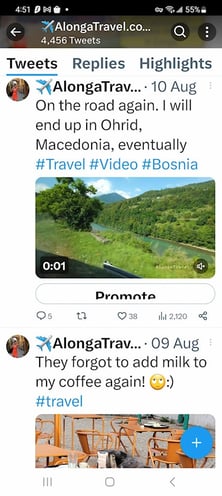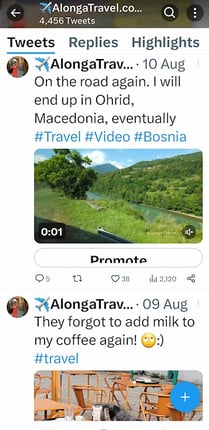 Bosnia and Herzegovina part of the bus trip
On the road again. I will end up in Ohrid, Macedonia, eventually.
I am on a bus, going from Sarajevo, Bosnia, to Podgorica, Montenegro. The bus goes through some incredibly beautiful areas of both Bosnia and Herzegovina and Montenegro. This is a different route from what I took other times traveling from Split to Mostar and from Dubrovnik to Mostar.
But I have to warn you; the Bosnian and Hercegovina's part of this particular route is not a great if you don't tolerate bus shakes well. I, personally, didn't mind, as I was too busy admiring the views of beautiful Drina River from my window, but I could be a problem for some people.
Read more about this bus trip from Sarajevo to Podgorica, with pictures of everything you will see along the route, an explanation of the Bosnian and Herzegovina/Montenegro crossing (video is coming out soon) in my other post.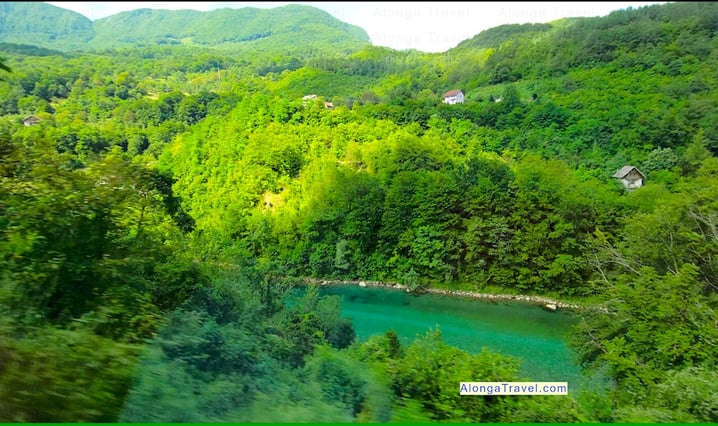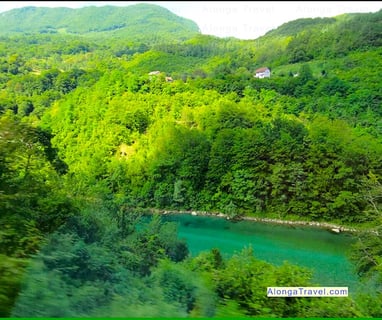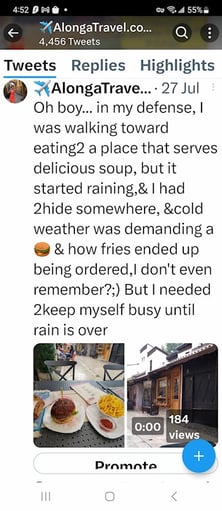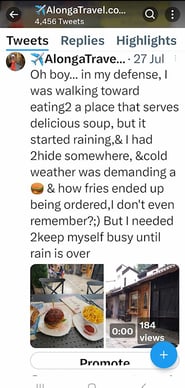 Oh boy... in my defense, I was walking toward eating at a place that serves delicious soup, but it started raining,& I had to hide somewhere, & cold weather was demanding a & how fries ended up being ordered, I don't even remember?;) But I needed to keep myself busy until rain is over! ;)
Would you like to learn about the best culinary European destinations? You can find them following the link.
Also, while this mean was delicious, it was obviously not the healthiest one. If you are interested to learn how to east healthy while traveling, I have a big post on this topic.
The rest of my posts will be on pages 1, 2, 3, etc.
Thank you for reading, enjoy your day!:) Don't miss the post about my bus ride from this page, with 30 pictures of the stunning scenery from there!