The Jardin Exotique de Eze or or Botanical Exotic Garden.
The Jardine Exotique d'Eze , a succulent garden with the stunning views of Mediterranean and why Vision boards, where you put pictures of anything that inspires and motivates you, work!
The Jardin Exotique d'Èze or

or

Botanical Exotic Garden.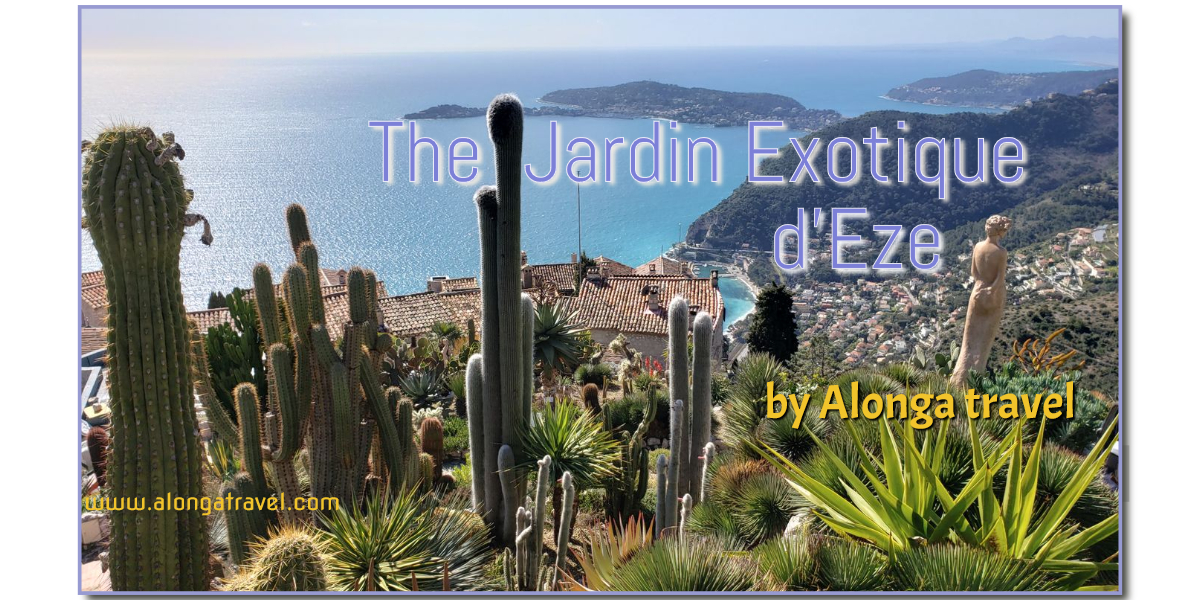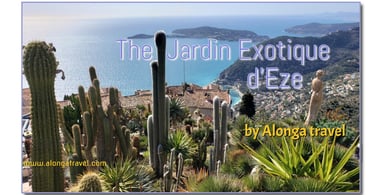 Botanical Exotic Garden of Eze.
The Jardin Exotique d'Èze , also called Jardin botanique d'Èze, is located on the site of a former medieval fortress, high above the Mediterranean Sea, in Alpes-Maritimes, Provence-Alpes-Côte d'Azur, France.
It offers the most spectacular views of the French Riviera all the way to the Esterel Mountains. And it overlooks the charming Mediterranean village of Eze, where locals built their houses close to the fortress for protection.
The ruins at the top of the garden are from 220 BC, when the local population settled for protection high up the hills and later, around 12th century, turned into a fortress. It was destroyed in 1706, during the Spanish Wars.
The south facing side of the garden is well protected from the north winds and has good drainage, so it was decided to be a perfect site for planting succulents. That side is home to many species of succulent plants and xerophytes from all the continents now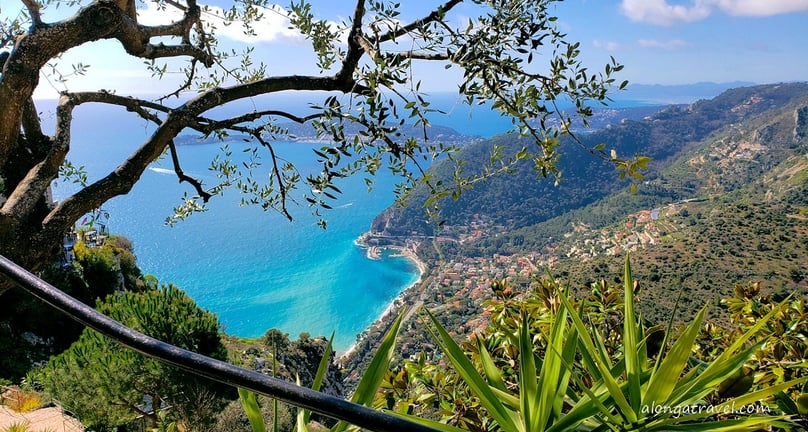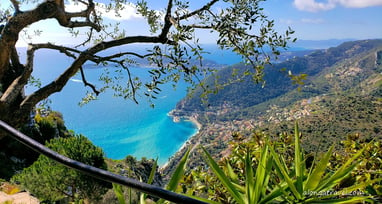 Vision boards work!
A picture of the view from this garden, has captured my imagination so powerfully, that I made it my wallpaper on my laptop as my Vision board. You know, that board where you put pictures of anything that inspires and motivates you and work on bringing pictures and statements from that board to life?

It kept me warm inside and hopeful for many years on the days life seemed a bit dull and blue. Hopeful that I will visit it soon and see that incredible view for myself.

So, when I've finally visited, I was so happy! Happy that things we really really want come into reality, because we find the ways for them to happen. And yes, Vision boards work!:) Keep visualizing and hoping! Keep adding stuff to your board you want to happen!:) And you are welcome to add my picture to yours or pin it to your Pinterest board!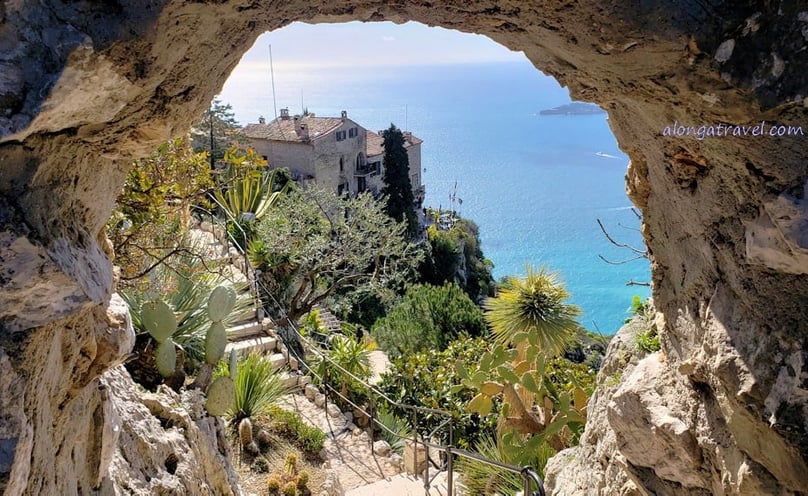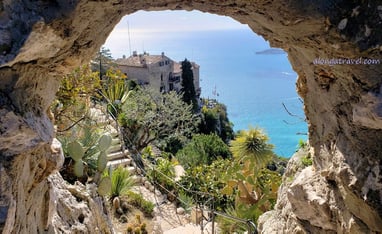 How was Exotic Garden of Eze made.
The Jardin Exotique d'Eze was born after the World II, by André Gianton, and Jean Gastaud , who led many men to carry bags of soil on their backs, for which we are very grateful to them now!
The north side shelters plants from the Mediterranean sun, has some water fountains and houses plants from more humid regions.
What plants can you see in The Jardin Exotique de Eze?
You can see agaves, aloes, euphorbia, agapanthes, grusonii, cereus and other plants. Some plants are HUGE!
Provencal hill village of Èze which is one of the prettiest in France and deserves its own blog post, which I will write soon.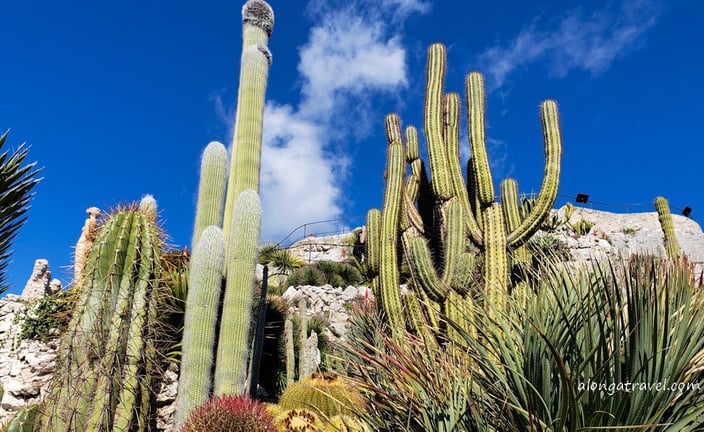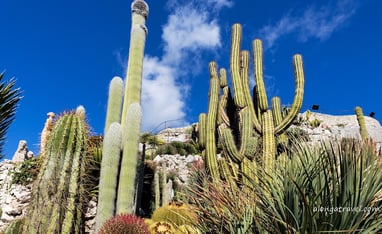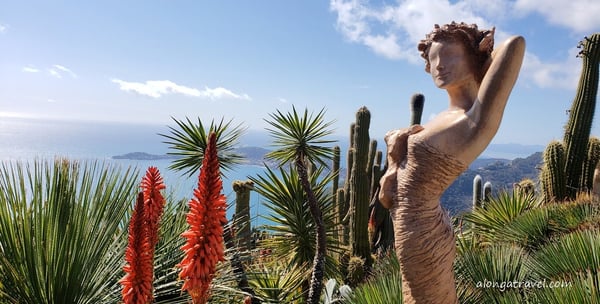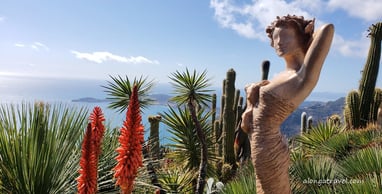 Girl power.
I absolutely loved walking in the garden, admiring the stunning views in solitude and nodding to beautiful tall sirens walking around in solitude as well.
OK, they were mostly standing, not walking. They were made by Jean-Phillipe Richard of clay or bronze and were a bit stiff to walk:). But I felt the comradery! The second figurine even winkled at me and passed me a note to share…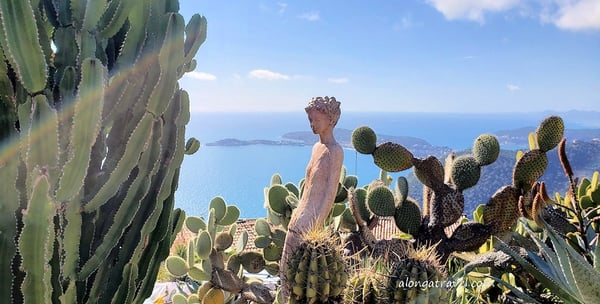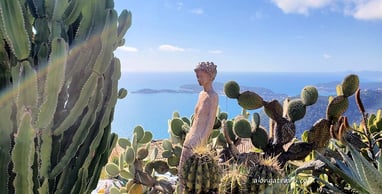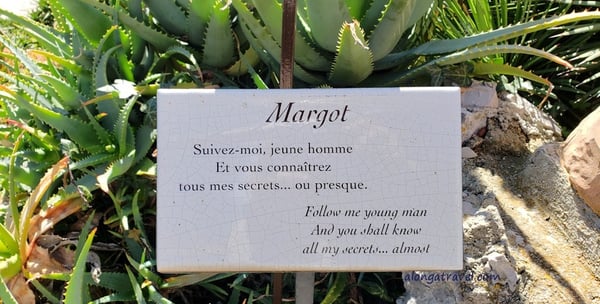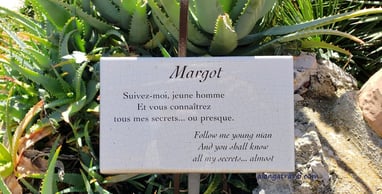 What city is The exotic Garden of Eze is close to?
The village of Eze is located between Nice and Monaco
20 Rue du Château, 06360 Èze, France.
You don't need a car to get there. It will take about 30-60 minutes to get there by bus from Nice and about 20 min from Monaco. Details at the bottom of this article.
How to get to The Jardin Exotique de Èze from Nice.
If you plan to use the car, the address is :20 Rue du Château, 06360 Èze, France.
But you don't need a car to get there. Busses are abundant and cheap. Buy 24h pass to travel by bus or tram within the Métropole Nice Côte d'Azur area (HUGE area of coverage). You can buy from the driver (but ask for it! Or he'll give you solo 1 journey ticket), or at the tram machine or on your phone from the app.
NFC is a mobile application which allows you to purchase tickets:
-Solo 1 journey
-Multi 10
-24h-Pass
-7-day Pass
Lignes D'Azur bus website will help you plan your trip effortlessly.
Plan the trip from fort Lympia – the port stop, to Village Èze.
Direct bus #82 will take you there in 23min. Or you can take more picturesque rout with a stop at Saint-Jean-Cap-Ferrat (really worth visiting as well!), but will require 2 busses, #15 and #83, and take around 1 hour. Regardless of which bus you take, the views on a bus ride will be spectacular and an attraction by itself! Sit at the seaside on the bus.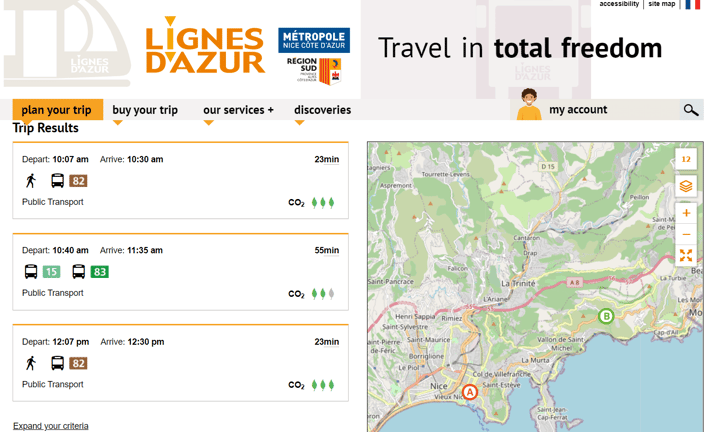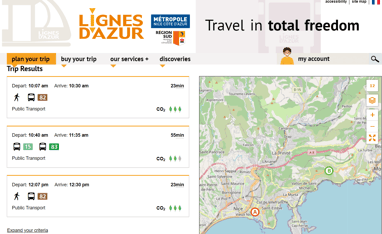 The Jardin Exotique de Èze hours.
The garden is open every day:
January, February, March, November, December: 9am-4.30pm. So, make sure you come early to have time for both the garden and Eze village.
April, May, June, October: 9am - 6.30pm
July, August, September: 9am - 7.30pm
The Jardin Exotique de Eze price:

From November 30th to March 31st – 4 €
FROM APRIL 1ST TO OCTOBER 31TH - 6 €
· GROUP TARIFF* AND STUDENT TARIFF - 3,50 €
· CHILDREN UNDER 12 - FREE
· DOGS ALLOWED ON A LEASH


I hope you will visit it, I am so excited for you!
Let's connect on social media! The links are in the footer!