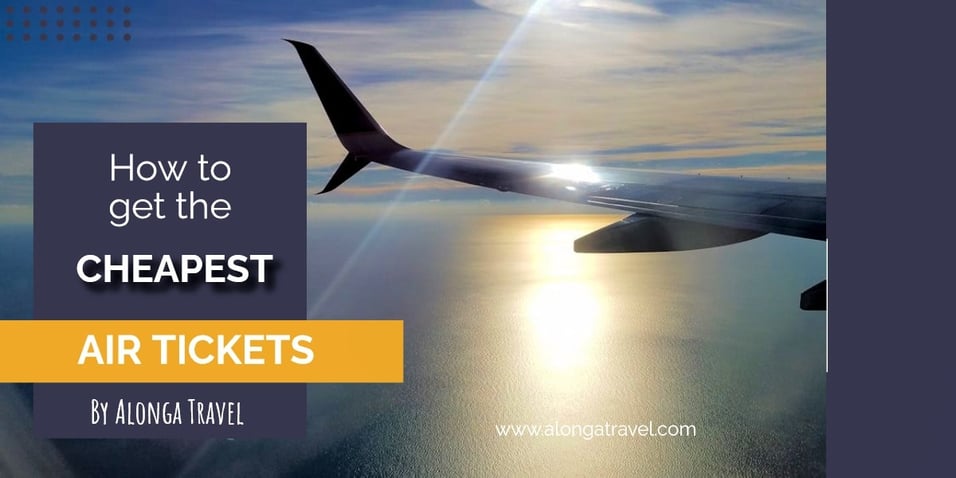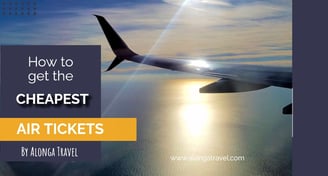 How to get the cheapest air tickets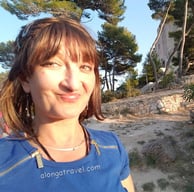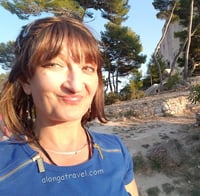 There are a few different ways to get the cheapest air tickets to your future destination. You can play with the air tickets engine search to look for your air ticket, or you can get a paid (or a free) flight price drop notification service.
Hello, I am Tatiana—an architecture addict fascinated with beautiful old buildings and the best places in Europe to find them. I share with you how they look and the practical steps for getting there!
Let's connect on social media!
Going| formerly Scott's cheap flights
Looking to travel on the cheap? The easiest way to get the cheapest air tickets is to sign up for a year of Going (formerly Scott's Cheap flights) premium service.
Since I have a firsthand multiple year experience with this service, this post also serves as Going (formerly Scott's Cheap Flights) review.
What is Going (formerly Scott's cheap flights)?
Going is a valuable subscription service that searches the internet for best airfare deals. Their team of experts works tirelessly to find the cheapest flight tickets available. Subscribing to them saves you money on your airtickets!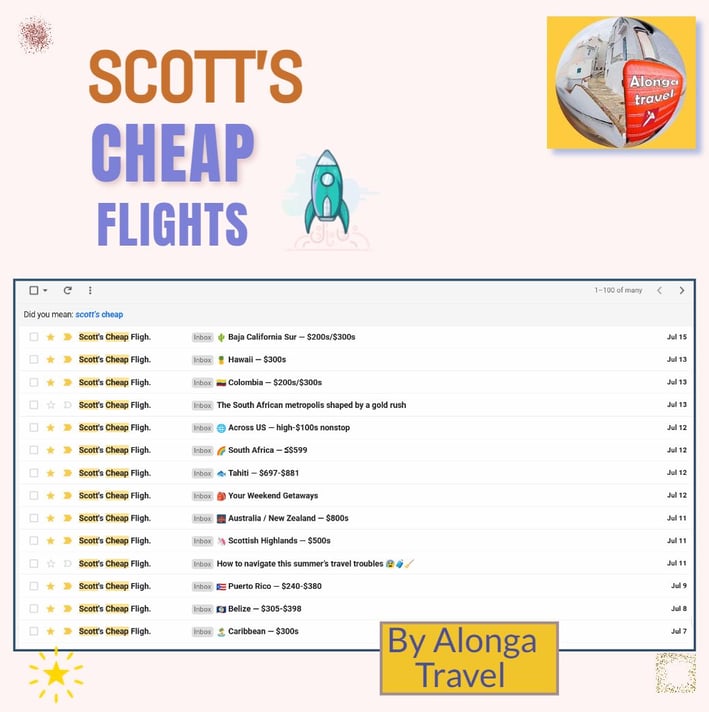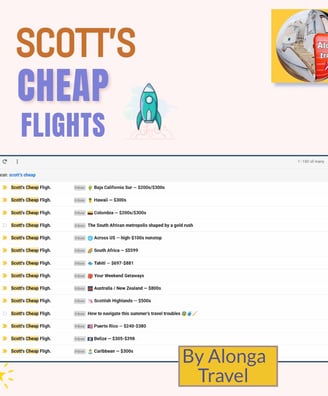 How many emails will I receive from Going (formerly Scott's Cheap Flights) service per day?
Look at a screenshot of one week's worth of e-mails from them. They send enough offers to choose some great deals, but they don't spam.
Scott's Cheap Flights promo code
For a10% off of a one year of Premium membership with Scott's cheap flights click here.
Scott's Cheap Flights cost depends on when you buy it. But even if there is no official sale, you can save 10% off one year of Premium membership with this promo code.
How does Going (formerly Scott's cheap flights) work?
Here is how Going works. You choose the filters for the flights you are interested in. You can filter your deals on their site by months, airports, price, and more!
You can choose up to 5 different airports to watch out for. You should choose your best home airport, then an airport that is farther away, but still easy to get to. And 3 airports you know you can flight to for cheap.
My home airport was in Portland, Oregon, PDX. I had Denver airport and LAX on my filters, because sometimes it's cheaper to buy 2 separate tickets to fly to Europe. One - from your home airport to some major HUB, like LAX or DEN . And a second ticket from there to another HUB in Europe or anywhere else.
You can also filter your searches by the price and the month of the travel.
Once you set up all the filters - wait for emails with the great deals. This is literally the hardest part - screening your emails often, as the deals don't last long, and it's better to book your ticket right away.
Scott's Cheap flights works both on a computer, or as an app you can download from a Play Store.
Going ( formerly Scott's cheap flights) cost
Going has 3 tiers: free, Premium and Elitte. Here is an explanation how Going works in you can sign up to Going service following this link.
The price of Going is anywhere from $25-49 per year. You'll be able to save more than this amount from your ticket price coast with their service.
I was able to save around 40% or so per ticket, while they claim they can save you up to 90% on a ticket, compared to your own search. But I am not just a regular traveler. I am a pro and I find pretty mean cheap flights all by myself! :) So 90% of saving is quite possible for a regular traveler.
scott's cheap flights $24 or 25% off Going service
If you get Going (formerly Scott's Cheap Flights) service in November, around the US Thanksgiving time, you will usually save 50% off and get it for $24 a year. You can pay for 5 years in advance, locking in this great price.
Or, you can get 25% off right now, if you sign up for Going service here if you're in military, healthcare, a teacher, or a student. You will have to verify with ID.me.
So, how much does Going cost depends on when you subscribe for it and if it was on sale or not, & what group do you belong to.
Going (formerly cott's Cheap flights)domestic
Going work great for domestic flights as well. It doesn't have to be just for the international flights.
Going (formerly cott's cheap flights) Hawaii
The best saving you can get for the domestic flights with Going seems to be to Hawaii. I found endless $200 or less flights for myself and all my friends in the past years. And no—you just can't get this price without this service, unless you search 3 times a day, every day by yourself.
Is Going (formerly Scott's cheap flights) worth it
Going is worth it as it will save your money on buying air ticket!
I'm usually a regular subscriber, without lapsing the service. Because during the times I let it lapse; I spend too much time to search for the cheapest air fare myself and still pay more than when I have a service with them. And I return to them again every year!
Is there Scott's Cheap flights for free?
Yes, they have a free service.
If you don't want to invest, just sign up to their free "delayed announcement email".
Keep in mind it will be at least 30-60 minutes delayed, and the sale prices go fast.
You will have to pay around $30 more after the initial period of the cheapest sale price. After enough people buy that cheapest air fare for the flight, the algorithm kicks in, and the price goes up more and more every hour.
Is Going (former Scott's cheap flights) premium worth it
Yes, Going premium is worth it if you are going to fly at least once a year. As per the example above, you would have been better off just paying $24 (or even $48) for the year of the service, rather than finding the ticket yourself.
So, to conclude; the best way to get the cheapest air ticket with departure from the US is to get premium Going service.
Or, I will walk you through "do-it-yourself" air ticket search below.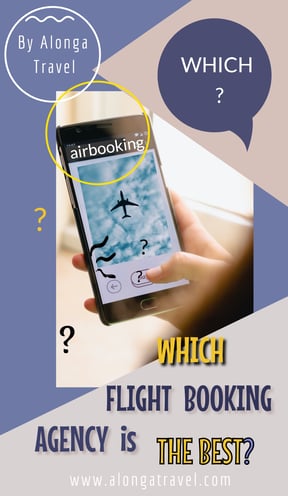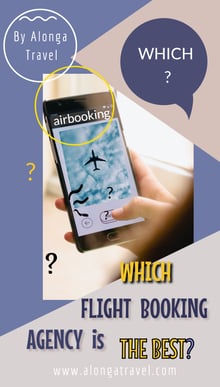 8 Best Booking Sites For Finding The Cheapest Air Ticket
There are quite a few other ways to look for a cheaper air ticket. Keep in mind, buying directly from any of them will most likely result in cheaper prices, but will create extra hassle if you need to exchange your ticket, compared to buying directly through the airline.
Keep in mind that the air ticket price will depends on your luggage situation. For the best saving, travel with cabin luggage only (US carry-on) and read the airline baggage policy before you buy your ticket, as some free carry-on bags are smaller than the others.
1.Flights Google.com. I will explain in details at the bottom of this page about booking with Flights Google.com and why it is the best flight finding site most of the times. You can't book with them directly, but they're very helpful in finding the cheapest flights you can then book with the airline directly. It's a long explanation, so let's see which other sites are here.
Kiwi.com can be both useful for finding the cheapest tickets of all the flight search engines, AND might try to overcharge you. You can avoid this, if you follow my guide on how not to get overcharged by kiwi.com.
3.Wego I also check Wego as well before buying my ticket. Not only it sometimes shows better prices than google, but it might be also decent for one-way prices!
So, because Wego can find cheap one-way tickets - it opens a whole alternative way to find cheaper air ticket that allows you to skip the last leg of your flight . I will write a few blog posts about that, so, please, subscribe to my newsletter.
4.Skiplagged is a good one! Skiplagged can be the cheapest at times! Also great for finding one-way tickets. However, the last time I went there, they wanted $25 for their fee, in addition to the ticket price. I was about to say, no thank you, buy their price was better even with the fee, so I paid the fee. I don't know if it's a temporary thing and a permanent now.
5.Frenchbee is good for French airlines
6.Cheap flights is just OK most of the times, but sometimes it delivers the best results, especially for booking a combo of an airline ticket and a hotel.
7.Skyscanner is another good one. Similar to Google Flights, you can see a calendar with prices, making it easier to find the cheapest air ticket!
8.Momondo engine. It's also a good engine.
How To Get Cheap Airline Tickets to Europe using Google flights.
In order to get cheap airline tickets to Europe, you should always check Goggle flights first. I will use the example of finding a ticket from USA to Europe to show you how, but it works for any route.
Input your departure city from the US and type Europe in the destination field. Input the rough dates of the travel. The dates themselves are not important yet, but the duration of the trip is.
The map will appear at different prices to different cities.
Keep in mind a very important rule. If you're not worried about the price at all — then search a direct flight during convenient times. However, if you're trying to be frugal, keep in mind that it might be cheaper to book a flight to a big HUB in Europe and then take a cheap budget airline flight within Europe to your city for under $100 round trip.
Do not buy the very first air ticket if you're trying to save money, unless you know for a fact (or Goggle tells you), that the ticket price is much lower than the usual.
Also, make sure you're buying the ticket AT LEAST 3 weeks out, though 2-3 months out is usually preferable.
Now twinkle the dates. As you click on the calendar icon to the left of your date, the calendar with different prices for different days appears. You can scroll different months and find the cheapest price.
There are filters for max price, duration of the flights, preferable airline, etc.
To get the cheapest air ticket you need to be flexible and go for flexible dates, any airline, any duration, and no checked bags, as you're planning to just bring a carry-on with my help😊 Treat everything as an adventure it is and if you get a 30 h flights with a 12 daytime layover hours in Montreal, as I am getting on my next trip—it's a bonus! Normally, you have to pay $100 extra for decent layovers. You can leave your luggage in a storage room at the airport if you don't want to drag it around.
However, if the layover time is during the night time, I, personally, don't go for it. You won't have time to spend in the city. You will pay extra for your hotel. And then leave early in the morning, when the metro or busses haven't started yet and you would need a taxi. There is no saving in that!
Unless you're planning to spend all night clubbing, of course😊. I wouldn't advise that, but if you can handle that–why not?;)
Also cheap flight tickets are sold from major HUBs, so if you live close by two different airports and one is HUB, compare the prices. The list of major HUBs in Europe is here. The cheapest days to fly (usually) are Tuesday, Wednesday and Saturday. However, that depends on an airline.
Now, if you couldn't find the cheap price/good flight time combination–check again the next day. Repeat. If you see a great price—grab it right away! They don't last long.
And the last things to mention. Google flights will show you a link to a few sellers, but it's better to buy the ticket directly from the airline for more benefits.
If you want the cheapest ticket, don't buy just yet. Check out other search engines from the list above as prices sometimes are cheaper on some of them. If you follow all the steps above, you will get the cheapest air tickets.
What day is the cheapest to buy airline tickets?
Actually, there is no certain day of the week anymore. Tuesday used to be the cheapest to buy airline tickets, or Monday late afternoon, but it's no longer the case. There is no cheapest day or time. Sales can happen any time, so come back to check often and subscribe for a price drop with airlines directly, if you have over three months before the trip.
Now, if you bought your ticket, let's book some place to stay.different days
Let's connect on social media and please, sign up for my periodic emails with new blog postings! The links are below.