Learn about popular traditional, cultural, music & sport festivals in Lisbon with street celebrations, dancing & food fairs, & their 2023-2024 schedule.
Lisbon, a beautiful city in Portugal with lots of history, architecture and pretty old buildings, has also a long history of entertainment that started in Parque Mayer district.
You can find traditional festivals in many districts of Lisbon year-round, along with some religious festivals.
Here you will find the best festivals and events that you shouldn't miss when you visit Lisbon, or if you live there.
And at the bottom of this post, you can find the schedule of festivals and events in Lisbon for 2023 and the schedule of this festivals and events in Lisbon in 2024, or click here.
From music and dancing to cultural celebrations and food fairs, there's always something fun to do in Lisbon.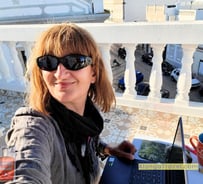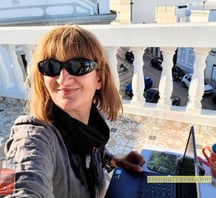 Hello, I am Tatiana—an architecture addict fascinated with beautiful old buildings and discovering the gems of Europe. Check out my in-depth travel tips and reviews of the best European destinations and city breaks. Let's connect on social media!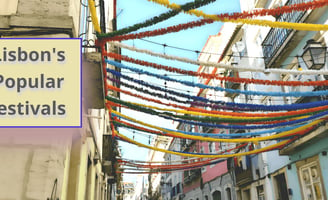 Lisbon's popular festivals and events
12 most popular major festivals in Lisbon.
A short description of the most popular events and cultural festivals to attend in Lisbon:
Lisbon Festivities or Santos Populares (June): A month-long celebration filled with street parties, parades, and live music. Santos Populares is one of many traditional Portuguese festivals and is celebrated all over Portugal, not just in Lisbon.

ModaLisboa - Lisboa Fashion Week [ March ]. Portuguese designers present their new collections and trends for the next Autumn/Winter.

Open House Lisboa. Experience the enchanting architecture of Lisbon's most stunning buildings without the need for prior booking during a weekend of free guided tours. This is my favorite festival, where I can visit Pombaline buildings of Lisbon and other stunning buildings with old architecture.

The Lisbon & Sintra Film Festival, also known as the Indie Lisboa International Film Festival October), is an annual event that takes place in Lisbon and Sintra, Portugal. The festival focuses on independent and arthouse films from around the world, showcasing a wide variety of genres, styles, and formats.

Misty Festival - Misty Fest offers a unique and diverse experience, featuring a blend of songwriters' soundscapes, world music, and jazz. It's truly a one-of-a-kind festival.

Rock in Rio Lisbon (May/June): A massive music rock festival with top international artists.

Lisbon Book Fair (May-June): One of the oldest book fairs in the world featuring book presentations and cultural events.

Lisbon Marathon (October): An annual marathon event attracting runners from all over the world.

Lisbon International Tango Festival: A popular event for tango lovers with workshops, performances, and social dancing.

Web Summit (November): A global technology conference that brings together startups, investors, and industry leaders.

The São Silvestre de Lisboa Race kicks off in the city center, taking place each December.

Lisbon Christmas Market (December): A festive market with beautiful decorations, food, and live entertainment. You can find it in many Portuguese cities.
Lisbon Festivities, Santos Populares
Lisbon Festivities, also known as Festas de Lisboa, or Santos Populares is a fun annual celebration in Lisbon in June for the entire month to celebrate popular saints.
When the Santos Populares take center stage, as Portuguese neighborhoods come alive to celebrate Santo António (Saint Anthony), São João (Saint John), and São Pedro (Saint Peter).
It is a month-long celebration with street parties, parades, concerts, fado music, and other special events that transform the city into a vibrant and joyful atmosphere.
You will see street parties everywhere: the entire city center gets involved. Neighborhoods across Portugal fill up with colorful decorations, as people gather to enjoy live music, dancing, and food stalls.
You will see garlands and flowers everywhere. During the celebrations, women traditionally wear garlands of flowers in their hair, while men offer them to their loved ones.
You will hear lots of music: The Santos Populares celebrations often feature traditional Portuguese dances. The Corridinho and Fado music performances are among these traditional dances and songs.
There are also religious processions. On the days of the saints, religious processions are held in their honor, where people carry statues and flowers through the streets.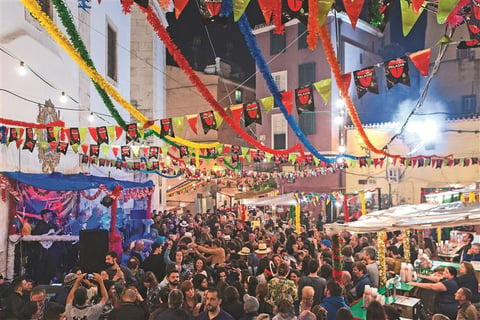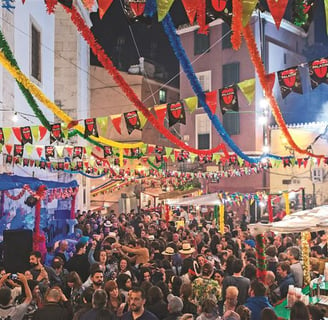 Evening street parties on historic streets of Lisbon' Alfama district, as captured by Edilson Coutinho.
Saint Anthony's Day Parade
One of the highlights of the festival is the Saint Anthony's Day Parade, a colorful procession that honors the saint with traditional costumes, floats, and music.
Santo António, also known as Saint Anthony of Padua, is the patron saint of Lisbon, and his feast day is celebrated on June 13th. The celebrations in Lisbon are particularly famous, with lively street parties taking place in the historic Alfama district.
You will find many street parties there with local wine and live music.
And you will see grilled sardines everywhere-- the traditional Portuguese food. A typical dish during the Santos Populares celebrations, grilled sardines are often served on bread with a slice of tomato or pepper.
The Bairro Alto neighborhood also comes alive with impromptu street performances and lively bars.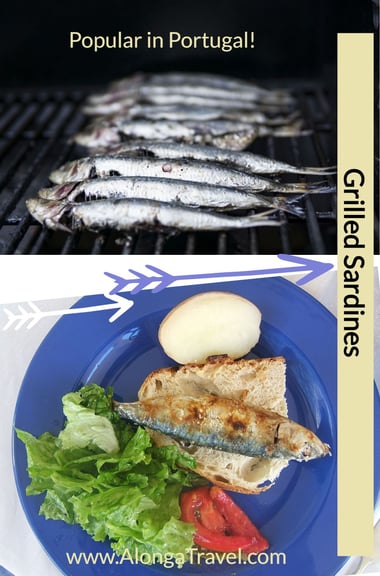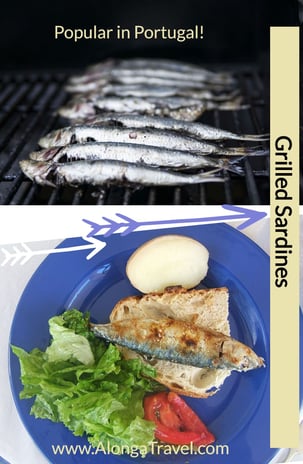 São João
The São João , or Saint John the Baptist celebrations take place on the night of June 23rd and are marked by street parties and fireworks. The largest celebrations take place in Porto, but it's a big deal in Lisbon as well.
On the night of São João, people also jump over bonfires to symbolize purification and good luck.
There is also a peculiar tradition of hitting of plastic hammers (martelos) on the heads of friends and strangers alike. Don't be alarmed!:)
Festa De São João
The streets are filled with people wearing traditional costumes and eating grilled sardines, caldo verde soup, octopus stew, and other Portuguese delicacies.
Throughout the month, there are also concerts, theater performances, and other cultural events that showcase the best of Lisbon's artistic scene. This is a very fun event; don't miss it!
Lisbon & Sintra Film Festival
Founded in 2004, Lisbon & Sintra Film Festival aims to promote lesser-known films and emerging talent, as well as fostering a community of filmmakers, critics, and cinephiles. Over the years, the festival has become an important event in the European film scene, attracting thousands of attendees and featuring both established and emerging filmmakers.
The festival program includes features, shorts, documentaries, and experimental films, as well as retrospectives, masterclasses, and industry events. There are also awards given out in various categories, including Best Feature Film, Best Short Film, and Best Documentary.
The Lisbon & Sintra Film Festival typically takes place in October and offers a unique opportunity to discover exciting new films and filmmakers in a beautiful setting. More information can be found on their official website.
There is also "Lisbon Film Rendezvous," which is an international film festival held annually in Lisbon and other cities in Portugal, including Sintra.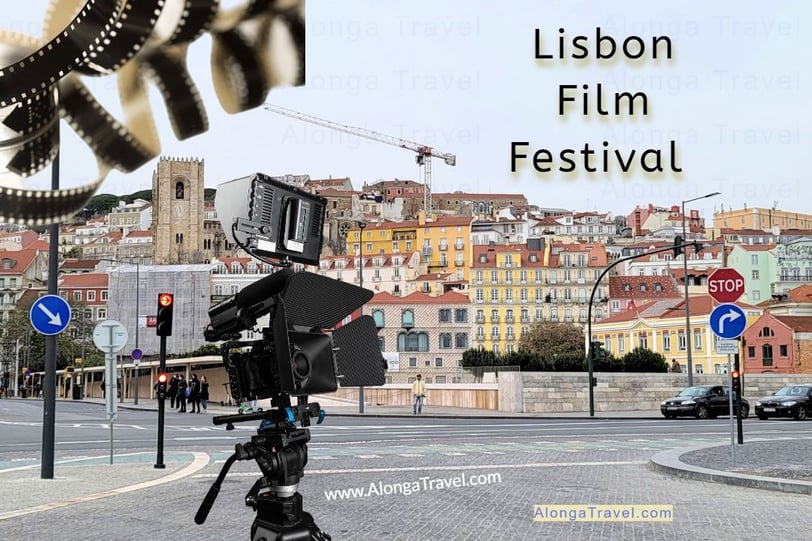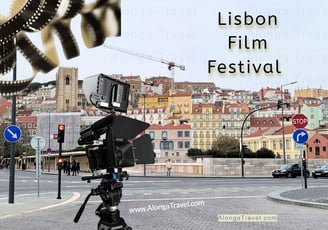 Lisbon Book Fair
The Lisbon Book Fair, also known as the Feira do Livro de Lisboa, is one of the oldest and most prestigious literary events in the world. The fair is the celebration of literature and culture.
The fair was first held in 1930 and has since grown to become one of the largest cultural events in Portugal.
It takes place in the historic Parque Eduardo VII, and even spreads out to the nearest Avenida da Liberdade. It's a place where publishers, authors, and book lovers from around the world gather to share their passion for literature.
The event features a variety of activities, including book presentations, signings, debates, workshops, and literary competitions. It also provides a platform for publishers to promote their books and for authors to engage with their readers.
One of the unique aspects of the Lisbon Book Fair is its focus on promoting Portuguese literature and culture to an international audience. The event often features foreign authors and publishers, who are invited to participate in the fair and share their work with Portuguese readers.
You will see interesting and unique collection of the books.
The Lisbon Book Fair usually takes place over the course of two weeks in May or June and attracts thousands of visitors each year.
2023 Lisbon Book Fair was the "biggest events in the city and with one of the biggest publics", according to Lisbon council's director of Culture, Laurentina Pereira, representing mayor Carlos Moedas.
Next year, in 2024, the Lisbon Book Fair will have a special meaning, as The Buenos Aires International Book Fair, in Argentina, will have Lisbon as a guest city of honor.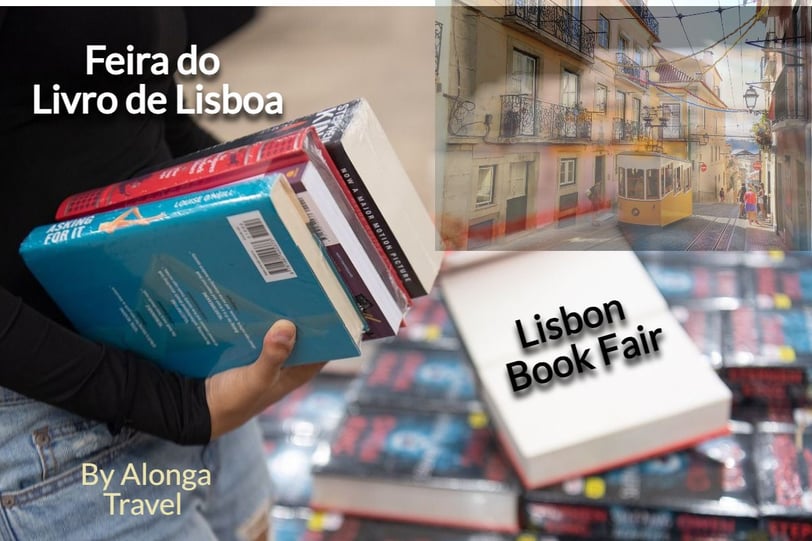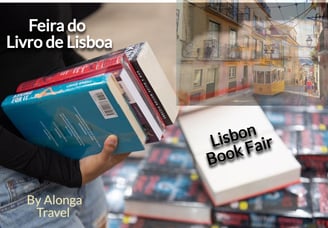 Lisbon Marathon
The Lisbon Marathon, also known as the EDP Lisbon Marathon, is an annual event that brings together runners from all over the world to participate in a 42.195 km race through the streets of Lisbon, Portugal.
The marathon is organized by the Portuguese Athletics Federation and is part of the Association of International Marathons and Distance Races (AIMS) and the International Association of Athletics Federations (IAAF).
The race takes place in October and usually starts and finishes in the city center, with the route taking participants through several of Lisbon's most iconic landmarks, such as the 25 de Abril Bridge and the Jeronimo's Monastery.
The course is mostly flat, making it a good option for runners of all skill levels.
In addition to the full marathon, the event also offers a half-marathon (Meia Maratona de Lisboa), the 10 km race, and a mini-marathon for children.
Here is a link to register to 2024 half-marathon (60 euro).
The Lisbon Marathon attracts thousands of participants each year and is a great opportunity for runners to challenge themselves and experience the beauty of Lisbon.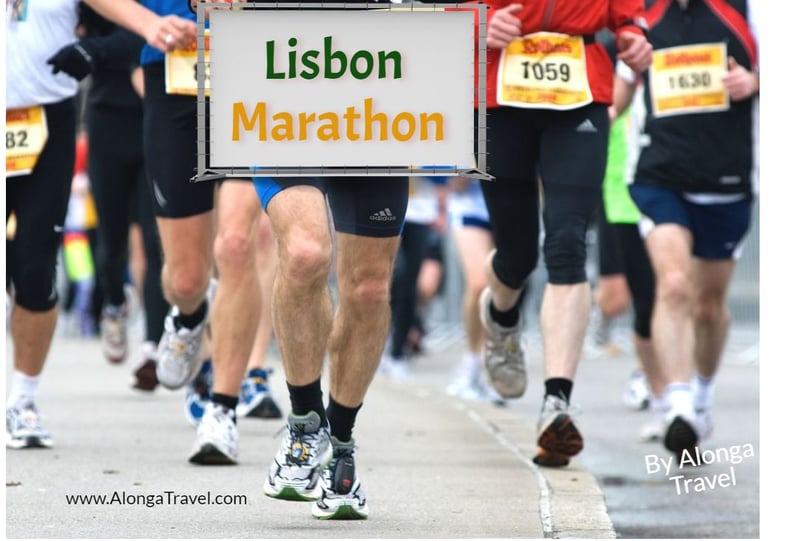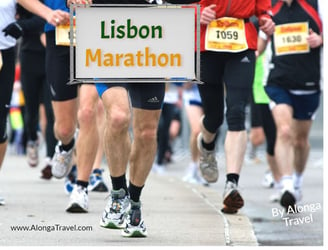 Lisbon International Tango Festival
The Lisbon International Tango Festival is an annual event that celebrates the Argentine tango in Lisbon. The festival brings together tango dancers, instructors, and enthusiasts from all over the world for a week of workshops, performances, and social dancing.
The event features a program of workshops and classes taught by renowned tango instructors, covering various dance styles and techniques. There are also performances by professional tango artists and orchestras, showcasing the beauty and passion of the Argentine tango.
One of the highlights of the festival is the milongas, which are social dances where participants can practice their tango skills and enjoy the company of other tango enthusiasts. The festival usually takes place in November, and the milongas are held in various venues across Lisbon.
The Lisbon International Tango Festival is a unique opportunity for anyone interested in tango to learn new dancing moves, meet new friends, and enjoy the vibrant atmosphere of the city. It's a must-visit event for any tango lover and attracts many visitors from all over the world!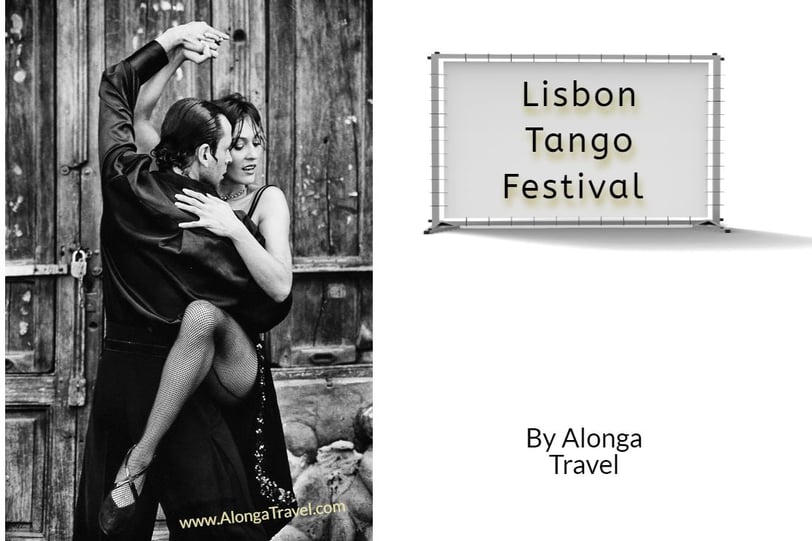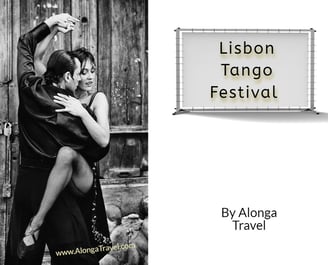 Rock in Rio Lisbon
Rock in Rio Lisbon is the largest music festival that takes place in the Portuguese capital every two years. It promotes rock and other popular music.
The festival was first held in Rio de Janeiro, Brazil, in 1985 and has since expanded to other cities, including Lisbon.
This rock festival is known for its impressive lineup of international music stars, as well as its focus on providing entertainment and activities for all ages. Over the years, Rock in Rio Lisbon has attracted top artists such as The Rolling Stones, Coldplay, Muse, Justin Timberlake, and many others.
The event takes place in the Bela Vista Park, a large outdoor venue with several stages, food and beverage stalls, and other attractions. The festival usually lasts for a weekend, with performances taking place during the day and late into the night.
Rock in Rio Lisbon is a highly anticipated event that draws thousands of attendees from around the world.
Who are some of the artists that have performed at Rock in Rio Lisbon in recent years?
Rock in Rio Lisbon famous guests
In recent years, some of the artists that have performed at Rock in Rio Lisbon include:
- Foo Fighters

- Guns N' Roses

- The Black-Eyed Peas

- Post Malone

- The Chemical Brothers

- Lenny Kravitz

- Avicii

- James Bay

- The Weeknd

- Taylor Swift

- Iron Maiden

- Big Sean

- Xutos & Pontapés

- The Killers

- Maroon 5

- Miley Cyrus

- Green Day

- Muse

- Justin Timberlake

- Imagine Dragons

- The Rolling Stones

- Coldplay

- The Script

- Alicia Keys

- The Vaccines

- Steve Aoki

- Jane's Addiction

- Katy Perry

- Jessie J

- Mumford & Sons

- Thirty Seconds to Mars
The lineup varies each year, and the festival typically features a mix of international and Portuguese artists across various genres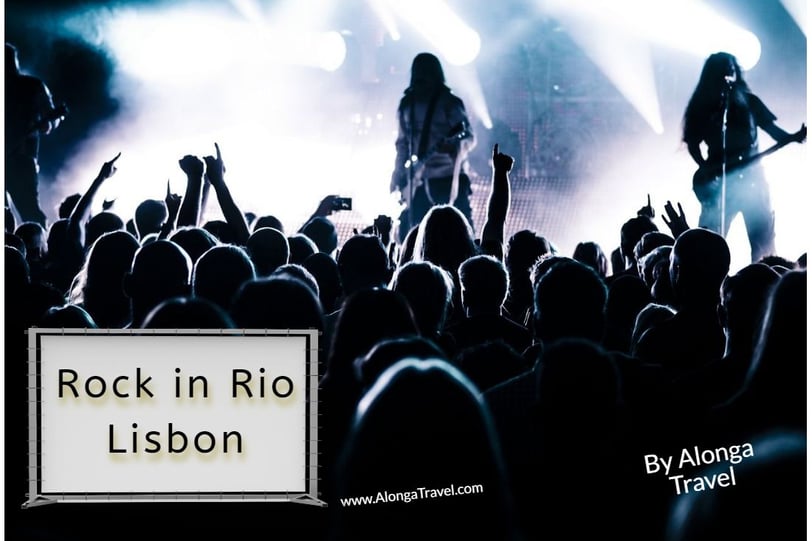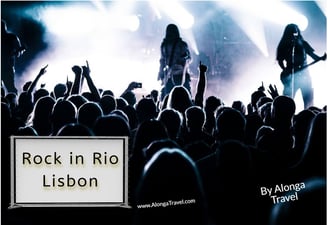 Web Summit
Web Summit is a global technology conference that takes place annually in Lisbon, Portugal. The event brings together startups, investors, and industry leaders to discuss and showcase the latest innovations in the tech industry.
Web Summit was first held in 2009 in Dublin, Ireland, and has since grown into one of the largest tech conferences in the world. In 2016, the event moved to Lisbon and has been held there ever since.
The conference features a program of panel discussions, keynote speeches, and workshops on various topics, including artificial intelligence, blockchain, fintech, and sustainability. It also includes an exhibition area where startups can showcase their products and services to potential investors and partners.
Web Summit attracts over 70,000 attendees from more than 170 countries and provides a platform for entrepreneurs, investors, and tech enthusiasts to network, share ideas, and explore new business opportunities. The event usually takes place in November, consider visiting if you are in town during that time.
Lisbon Christmas Market
The Lisbon Christmas Market, also known as the Mercado de Natal de Lisboa, is an annual event that takes place in the city center during the holiday season. The market features beautiful decorations, festive lights, and a variety of stalls selling gifts, traditional Portuguese food, and Christmas treats.
The event is held in the Praça do Comércio, one of Lisbon's most iconic squares. You can enjoy live entertainment, including music and dance performances, and take part in various activities such as ice skating, Ferris wheel rides, and workshops.
The Lisbon Christmas Market is a great place to experience the festive atmosphere of the city, buy holiday gifts, and taste traditional Portuguese delicacies such as bolo rei (a Christmas cake), and sonhos (fried dough balls).
If you are looking for the best European Destinations for Christmas markets - Lisbon Christmas Market is one of them.
Visiting Lisbon during the Christmas season is fun; don't miss Lisbon's Christmas Market!
Lisbon holds many other cultural events besides festivals. There are also a great number of attractions to see in Lisbon. Read about these topics in my other posts. And if you want to visit other cities as well, don't miss my guide on the best way to travel in Portugal.
Check out different Portuguese festivals that are very popular in other Portuguese cities.
FAQ:
What are the festivals that will go on in Lisbon in 2023?
2023 Schedule of Events and Festivals in Lisbon:
BoCA - Biennial of Contemporary Arts'23 (September 2 - October 15, 2023)

French Film Festival'23 (October 5 - 31, 2023)

Festival Iminente'23 (October 14 - 15, 2023)

Doclisboa - International Film Festival (October 19 - 29, 2023)

Misty Fest'23 (November 1 - 23, 2023)

LEFFEST | Lisboa Film Festival'23 (November 10 - 19, 2023)

Web Summit Lisboa'23 (November 13 - 16, 2023)

São Silvestre de Lisboa Race'23 (December 30, 2023)
2024 Schedule of Events and festivals in Lisbon:
BTL - Lisbon Travel Market'24 (February 28 - March 3, 2024)

Monstra - Lisboa Animation Film Festival'24 (March 2024)

ModaLisboa - Lisboa Fashion Week'24 (March 2024)

IndieLisboa'24 (April 2024)

FIMFA - International Festival of Puppets and Animated Forms'24 (May 2024)

Open House Lisboa'24 (May 11 - 12, 2024). Open House Lisboa is my favorite event of the year, where you can enter inside some of the most beautiful buildings in Lisbon without needing the permission. This could be your only chance to visit these beautiful buildings inside!

Rock In Rio Lisboa'24 (June 22 - 23, 2024)

Cooljazz fest'24 (July 2024)

Super Bock Super Rock'24 (July 2024)

Sumol Summer Fest'24 (July 2024)

NOS Alive'24 (July 11 - 13, 2024)

MOTELx - Lisbon International Horror Film Festival'24 (September 2024)
Thank you for reading. I hope you find this information useful.
Let's connect on social media: the links are below in the footer.