Parque Mayer is Lisbon's historic district, used for local entertainment.
In its prime, Parque Mayer had four theaters that held a diverse range of performances, with a space in between used for summer fairs. You could have enjoyed musicals, comedies, and dramas there, and eat some delicious food.
It has lost most of the use now, though there are many attempts by Lisbon officials to revive it.
Park Mayer Lisboa location is between Lisbon Botanical Garden and the western end of Avenida da Liberdade, the grand boulevard leading to Baixa Pombalina ( the historic center of Lisbon).
The current Parque Mayer was formerly a segment of the Palacete Mayer's lush gardens, adjusted to the Mayer Palace.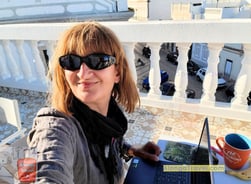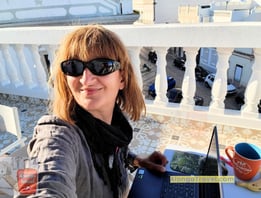 Hello, I am Tatiana—an architecture addict fascinated with beautiful old buildings and discovering the gems of Europe. Check out my in-depth travel tips and reviews of the best European destinations and city breaks. Let's connect on social media!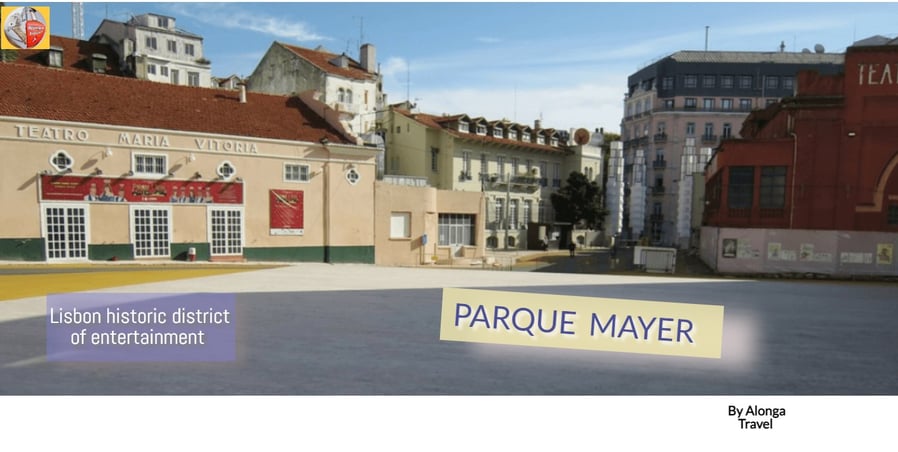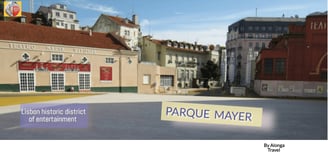 Parque Mayer:
Lisbon Historic District of Entertainment
History of Parque Mayer
During the reign of the Marquis of Pombal, a religious order has owned the land where Parque Mayer stands and a grand palace which eventually faced abolition.
Later, the property was sold to the Marquise of Alorna and passed through various hands until it was acquired by Adolfo Lima Mayer (1838-1918).
Under Mayer's ownership, the former Marquise's palace was demolished and replaced with the Palacete Mayer, along with its lavish gardens.
After Adolfo Lima Mayer's death in 2018, his heirs opened a club in the Mayer Palace, and then put the property for sale. It was purchased by Artur Brandão in 1920.
In 1921, Brandão sold the gardens to Luís Galhardo, (actually, the major shareholder of a company of 10 different owners), a journalist and theatrical impresario who dreamed of creating an entertainment area similar to the Tivoli Gardens in Copenhagen or Coney Island in New York City.
Luís Galhardo established an amusement park, now known as Parque Mayer.
Galhardo envisioned a vibrant entertainment hub inspired by renowned attractions like the Tivoli Gardens in Copenhagen and Coney Island in New York City.
He established the Avenida Parque Company (Sociedade Avenida Parque), which initially provided entertainment similar to that found at local fairs in Portugal, such as wrestling and boxing matches, merry-go-rounds, and shooting galleries.
The lavish gardens, attached to the Mayer Palace were replaced by pavement. It required a lot of work, as the gardens had 2 lakes. Sociedade Avenida Parque need the space for their outdoor entertainments' hub.
In 1922, the new venue, called Avenida Parque was opened. However, soon everyone started calling is Parque Mayer, and the name stuck.
The park had open-air terraces and even the Egyptian Esplanade.
Additional attractions were later added, including restaurants, a skating rink, a circus, dodgem cars, and an open-air cinema. Portuguese Pavilion and Alhambra were also added to the park.
During the 30s, when fado music became a popular national pleasure, these pavilions hold fado performances during the warm summer night. They were very popular and always sold out.
According to GetLisbon , Parque Mayer had shops and services, that added to the park's charm. There was a photo studio Foto Parque, a hairdresser, everyone loved - The Artistic Salon, a clothing store, and many cozy restaurants, frequevent by the locals.
At its prime, Parque Mayer had four theaters that showcased a diverse range of performances including revues, musicals, comedies, and dramas.
These theaters were Teatro Maria Vitória, Teatro Variedades, Teatro Capitólio, and Teatro ABC. There was held a variety of shows, similar to Teatro de Revista.
Unfortunately, the Teatro ABC was demolished in 2015, and Teatro Variedades has remained unused since 1992.
The other two theaters, Teatro Maria Vitória and Teatro Capitólio, continue to operate, albeit having undergone renovations and enduring fires throughout the years.
Beyond its theaters, Parque Mayer provided many other attractions: restaurants, a skating rink, a circus, boxing matches, dodgem cars, and even an open-air cinema.
It served as a popular destination for people interested in entertainment and Lisbon's nightlife.
Parque Mayer Today
Parque Mayer today is a not what it used to be.
It was created as a summer amusement park in 1921, and it had four theatres and other attractions. However, it suffered from fires, degradation, and competition from other forms of leisure.
Teatro Maria Vitória
The Teatro Maria Vitória is a theatre in Lisbon, Portugal. It opened on July 1, 1922 and is mainly focused on revues, which are called Teatro de Revista in Portugal. The theatre was named after a fado singer named Maria Vitória, who died at a young age in 1915. It is one of four theatres in the Parque Mayer district, and one of 2 still in existence, with the Teatro Capitólio being the second one.
However, in August of 2003, Teatro Maria Vitoria suffered a fire and rather significant damages, with the basement being flooded from the fire distinguishing. Read an account of this fire in Lisbon's publication here.
Teatro Capitólio
One of the main entertainment options in Parque Mayer is the Teatro Capitólio, also known as Cineteatro Capitólio Teatro.
This theatre was built in 1931, and it was designed by the architect Carlos Ramos in an art deco style. It has a capacity of 1,100 seats, and it hosts various shows. It also has a rooftop terrace that offers a panoramic view of the city.
The theatre is named after Raul Solnado, a famous Portuguese comedian and actor who performed in Parque Mayer and other venues. He died in 2009, and the theatre was renovated and reopened in 2016 as a tribute to him.
Here is a link with a schedule of all the events happening in Teatro Capitolio in 2023-2024.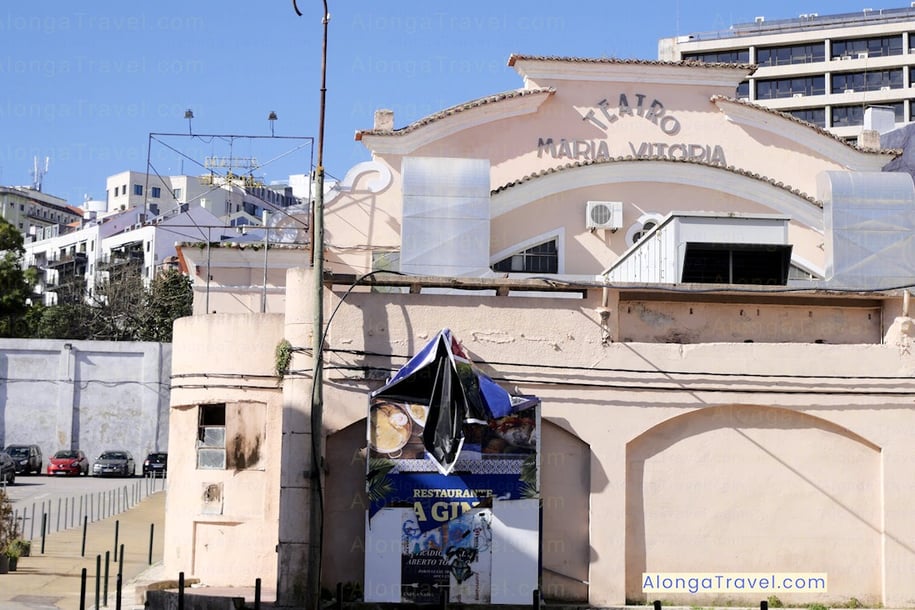 Consulado de España
Another landmark in Parque Mayer is the Consulado de España, which is the administrative headquarters of the Embassy of Spain in Portugal. The consulate is located in the Palacete Mayer, a beautiful palace that was designed by the Italian architect Nicola Bigaglia in 1904.
In 1930, the Mayer Palace was sold the Spanish government.
The Mayer's palace was declared a property of public interest in 1993, which means that it is subject to special protection measures and cannot be altered or demolished without authorization from the relevant authorities.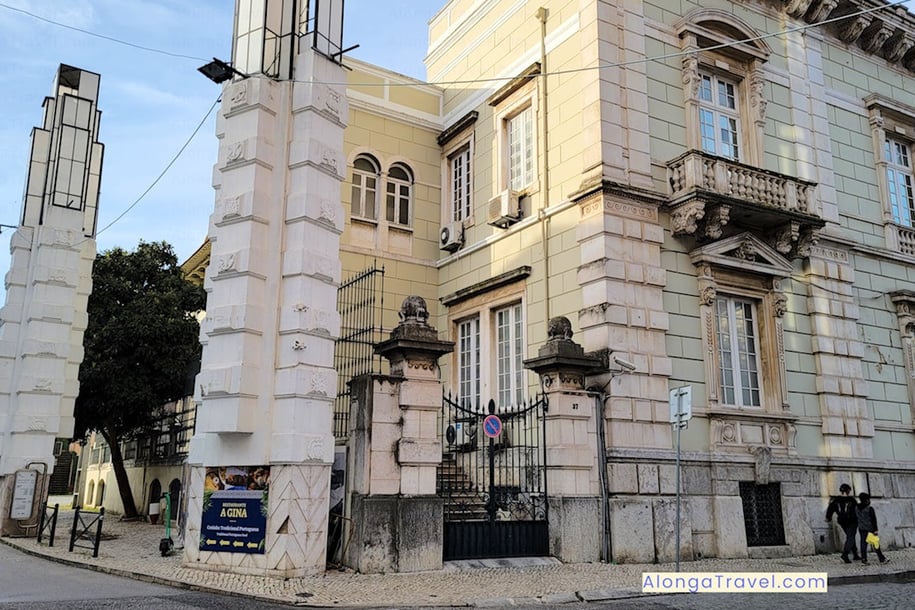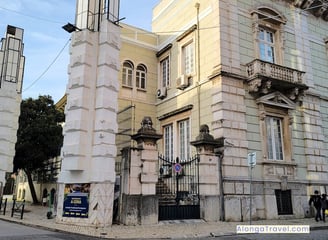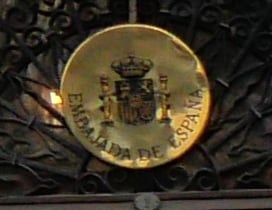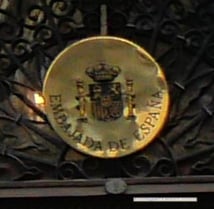 Emblem of Spanish Embassy on the Consulado de Espana, former Lima Mayer Palace.
Decline of Parque Mayer and attempts to revive it
There were many elements that contributed to the decline of Parque Mayer.
The first, was the opening of the new Luna Park in Lisbon in 1933 in the proximity of Park Mayer. Luna Park had many entertainment options, including rides, food places, terraces, and places to rest. This created alternative entertainment opportunities for the citizens of Lisboa.
While this Luna Park lasted only 2 years, it greatly reduced the attendance of Parque Mayer.
In the late 1970s, Parque Mayer started to lose its appeal and its visitors, because of the competition from television and other entertainment options. It also lost its diversity and became known mainly for the theatres that offered revue or variety shows, which were not very popular anymore.
The buildings in Parque Mayer became old and damaged, and the area became less attractive to visit.
Many people wanted to save Parque Mayer and restore its glory, but they had different ideas about how to do it.
Some people wanted to extend the Botanical Gardens to include Parque Mayer, because the land where Parque Mayer stands was once part of the gardens of the Palacete Mayer.
Other people wanted to build hotels, housing, offices, stores, or cinemas in Parque Mayer, to make it more modern and profitable.
Some people even wanted to build a casino in Parque Mayer, to attract more tourists and gamblers.
However, none of these ideas became reality, because there were many problems and conflicts along the way.
The owner of Parque Mayer changed several times, and there were legal disputes between the owner and the City Council of Lisbon over the value and ownership of the land. Eventually the owners received a sizeable compensation.
The City Council also asked famous architects from other countries, such as Norman Foster from Britain and Frank Gehry from Canada and America, to make proposals for Parque Mayer, but they did not agree with their suggestions or did not have enough money or support to implement them.
The City Council also organized a competition for proposals from different companies, but the winning proposal did not get approved either.
Below is one of the rebuilding proposals that was considered.
Frank Gehry and the Revitalization Project at Parque Mayer Lisbon
One of the revitalization projects for Parque Mayer was led by renowned architect Frank Gehry. That proposal was created in 2005.
Gehry, a Canadian-American architect known for his innovative designs, has been involved in various architectural projects worldwide. He is known for his innovative and expressive designs, such as the Guggenheim Museum in Bilbao, Spain, and the Walt Disney Concert Hall in Los Angeles, USA.
He uses complex shapes and materials to create buildings that are both functional and artistic.
Frank Gehry has won many awards, such as the Pritzker Architecture Prize and other honors.
Gehry's proposal for Parque Mayer included the restoration of the Teatro Capitólio, one of the four theatres in the area. Gehry wanted to preserve the historical and architectural value of the theater, while also adding some modern elements to make it more attractive and comfortable.
He planned to renovate the interior and exterior of the theatre, as well as create a new entrance hall and a new auditorium. He also wanted to install a glass roof over the terrace, to allow natural light and ventilation.
However, Gehry's proposal for Parque Mayer did not get approved or implemented by the Lisbon City Council. There were several reasons for this, such as budget constraints, legal disputes, and public opposition. Some people did not like Gehry's style or his idea of incorporating a casino in the area.
Other people wanted to extend the Botanical Gardens to include Parque Mayer, or to build hotels, housing, offices, stores, or cinemas instead.
There were also some controversies.
Proposed construction of housing in Parque Mayer.
One of the main points of contention was the proposed construction of housing in Parque Mayer. The village fairs and theatrical impresarios who had historically occupied the area fought against this development, arguing it would destroy the district's unique character.
The opposition movement gained momentum with the support of influential figures such as Artur Brandão, a renowned in Portugal theatrical producer.
Proposal of creating gambling nightclub in the park
Another source of legal disputes arose from the desire to construct a gambling nightclub in the park. Local residents and activists voiced concerns about the potential negative effects on the community and the environment. Additionally, the proposed plans included an open-air cinema and a skating rink, which were seen as incompatible with the historical significance of the site.
There were also some legal disputes concerning Park Mayer
Legal Disputes Regarding Construction
The construction of buildings in Parque Mayer, Lisbon, was marred by legal disputes and controversy. The Portuguese capital's city council planned a revitalization project for the area, which was once a vibrant entertainment district. However, opposition from various groups led to a series of legal battles.
These legal battles resulted in prolonged delays in the construction process and caused significant financial implications for the project's stakeholders.
Ultimately, a compromise was reached, and the controversial construction plans were significantly scaled back. This resolution provided some relief to both the opposition and the Lisbon city council, which sought to balance the revitalization of Parque Mayer with the preservation of its historical heritage.
Lisbon City Council's Involvement with Parque Mayer restoration
The Lisbon City Council is the municipal authority that is responsible for the development of Parque Mayer into an entertainment district. The council has been involved in overseeing the transformation of the area from a garden into a lively and diverse urban area, with theatres and other attractions.
Lisbon historic preservation commission wanted to safeguard that the restoration of the park, and to make sure that the awarded projects criteria will have nothing to do with financial and economic issues, prioritizing the quality of the cultural proposal.
The Lisbon City Council has faced many challenges and conflicts in developing Parque Mayer, such as budget constraints, legal disputes, public opposition, and changing ownership. However, it has also demonstrated a dedication and interest in conserving and revitalizing this historical and cultural area in Lisbon.
Restoration of Parque Mayer, a process that has been dragging on in the city of Lisbon is was called " a scar that exists in the city's urban and cultural heritage of Lisbon".
Some of the actions that the Lisbon City Council has taken to develop Parque Mayer are:
In 1940, it proposed to extend the Botanical Gardens to include the Parque Mayer area, but this idea was not implemented.

In 2005, it asked the British architect Frank Gehry to create a proposal for Parque Mayer, which included the restoration of the Teatro Capitólio and the incorporation of a casino, but this idea was also rejected.

In 2007, it organized a competition for proposals regarding what to do with Parque Mayer. Five companies participated in the Lisboans City Counsil project for renovation.

In 2010, the proposal that won involved extending the Botanical Gardens while preserving the theaters and other services. At the same time Teatro Capitolio has began the renovation, that was completed in 2016.

In 2021, Lisbon's City Counsil celebrated its 100th anniversary of Parque Mayer with some cultural events and activities, that included concerts, exhibitions, film sessions, talks, and other activities.
So, Parque Mayer remained in a state of decay and uncertainty for many years, until 2021.
However, its future of Parque Mayer is still unclear, and no one knows what will happen to it next. Hopefully, it will be turned into something beautiful and it will become popular once again!
Whatever happens to Parque Mayer, it served a great purpose to Lisbon: it started a campaign of great and wide-spread entertainment in Lisbon. The tradition continues with a wide-verity of popular cultural events and festivals in Lisbon.
What is around Parque Mayer?
The Park is adjacent to the Jardins da Avenida da Liberdade--the gardens that line the Avenida da Liberdade, an important boulevard that leads to the old center of Lisbon.
The Gardens of Avenida da Liberdade.
The gardens were created in the 19th century as a place for people to relax, walk, or enjoy some greenery in the city. You can find a great number of benches there, all well used by the locals, and the office people on a break. There are also many statues, fountains, kiosks and cafes there.
But the most noticeable and enjoyable thing about the Park of Avenida da Liberdade is its magnificent and unusual pavement that reflects sunshine and also is just so beautiful to look at.
Hotels near Parque Mayer and Avenida de Liberdade
The area around Park Mayer and Avenida da Liberdade is the best, most prestigious and convenient for staying in Lisbon, Portugal.
It hosts a number of excellent hotels.
Here are some best hotels nearest Parque Mayer in Lisbon:
Best 5-star hotels near Parque Mayer
1. Hotel Tivoli Avenida Liberdade Lisboa.
best 4-stars hotels near Parque Mayer and Avenida de Liberdade
2. Hotel Lisboa Plaza/Liberdade, a Lisbon Heritage Collection.
Best 3-stars hotels near Parque Mayer and Avenida de Liberdade
1. Safira.
2. Hotel Alegria.
3. Marino Lisboa - Hotel & Suites.
I hope your question was answered in this post. Let's connect on the social media; the links are below in the footer.